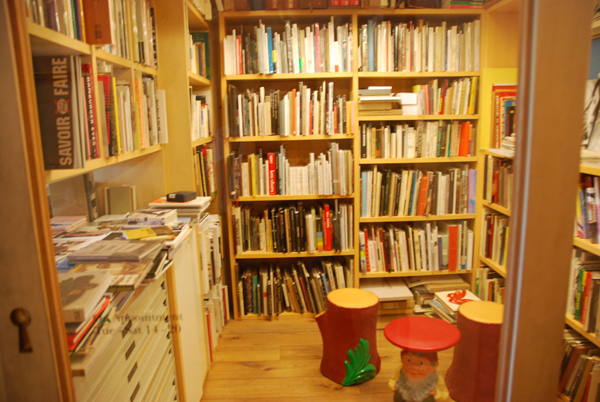 Utrecht
is a quirky little bookstore nestled in a residential apartment in Nakameguro, Tokyo.
apparently, in order to visit the bookstore, you have to call to make an appointment.
true to the nature of being a small, quirky bookstore, Utrecht stocks books that you won't be able to find in the big bookstores. Hiroshi Eguchi, the guy behind Utrecht, personally selects each & everyone of the books in the store.
recently, i found out that Utrecht has started a new exhibition space + space called NOW IDeA in Aoyama.
(i don't know whether it's just me, but i find the aesthetics of stacks and stacks of books very sexy. haha!)
it's at the top of my to-visit list the next time i go to Tokyo!
Address: 407 Nakameguro Mansion 1-5-10 Kami-Nakamiguro Meguro-ku, Tokyo
Tel: 03-5856-5800
Opening hours: 14:00-20:00 (Appointment required)
Holidays: Sunday / Monday
edit:
incidentally, i found this beautiful photo of Utrecht/NOW IDeA --
photo from
here
(beautiful work).
for more info:
Utrecht on SHIFT